In the course of researching his forthcoming book on human cooperation, Humankind: A Hopeful History, Dutch historian Rutger Bregman had to deal with the inevitable atrocities and behaviors that suggest that humanity is barbaric at its core. There is no question that humanity has shown such tendencies through history. But is savage cruelty the default setting for "human nature"? 
As anyone who has gone through high school remembers, that is the one lesson we were all taught when assigned to read Lord of the Flies, by William Golding. That classic book, you may recall, is about a band of British schoolboys who are shipwrecked on a desert island. Forced to create their own society, they end up shedding the veneer of (British) civilization and reveal themselves to be utterly nasty and depraved. When the constraints of civilization and state power disappear, the story tells us, we all revert to savagery. We choose barbarism.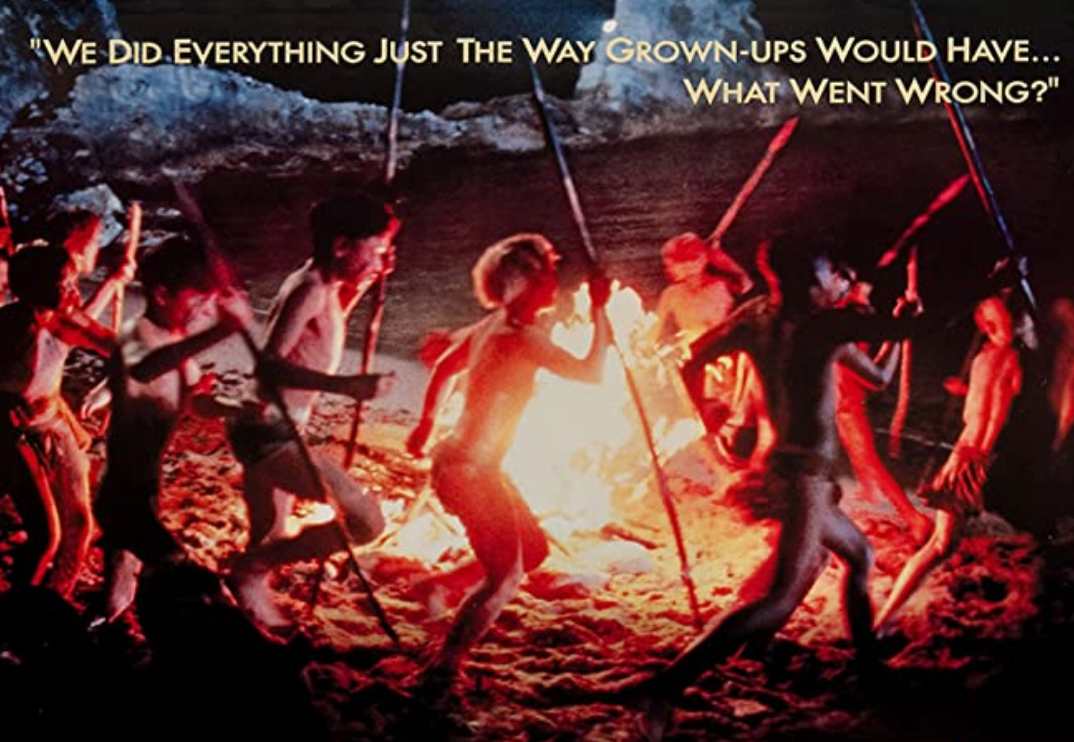 Since its publication in 1951, Lord of the Flies has been translated into more than 30 languages and sold tens of millions of copies. The idea that humanity is disturbingly sinister at heart would seem to be widely believed. Or at least readers may find such stories darkly thrilling, for which there is certainly something to be said.
But Bregman discovered that Lord of the Flies was more a flight of William Golding's perfervid imagination than an empirical description of humanity. In researching his book, Bregman tripped across a blog post that referred to an actual incident of shipwrecked boys in the South Pacific in 1965. According to the blog, "six boys set out from Tonga on a fishing trip….Caught in a huge storm, the boys were shipwrecked on a deserted island. What do they do, this little tribe? They made a pact never to quarrel."
Whaaaaaat? You mean, boys stranded in the wilderness don't descend into barbarism?