In the nearly 50 years since the Park Slope Food Co-op Brooklyn opened, it has become both legendary and taken-for-granted. People seem to forget that its success was based on heroic struggle and lots of difficult internal commoning. Many outsiders see a gilded precinct of New York City filled with affluent professionals, not realizing that the Co-op arose from within a funky neighborhood of ordinary people who wanted high-quality, affordable, responsibly produced groceries. And indeed, most of its members are still ordinary, middle-class New Yorkers.
A lengthy piece in The New Yorker magazine (November 25 issue) captures the complicated and colorful history of the Co-op magnificently. "The Grocery Store Where Produce Meets Politics," by Alexandra Schwartz, dives deeply into the inner life of the Co-op and the people who both venerate it and condescend to it. The Park Slope Food Co-op is a landmark achievement of what can be achieved through commoning in a co-operative organizational structure.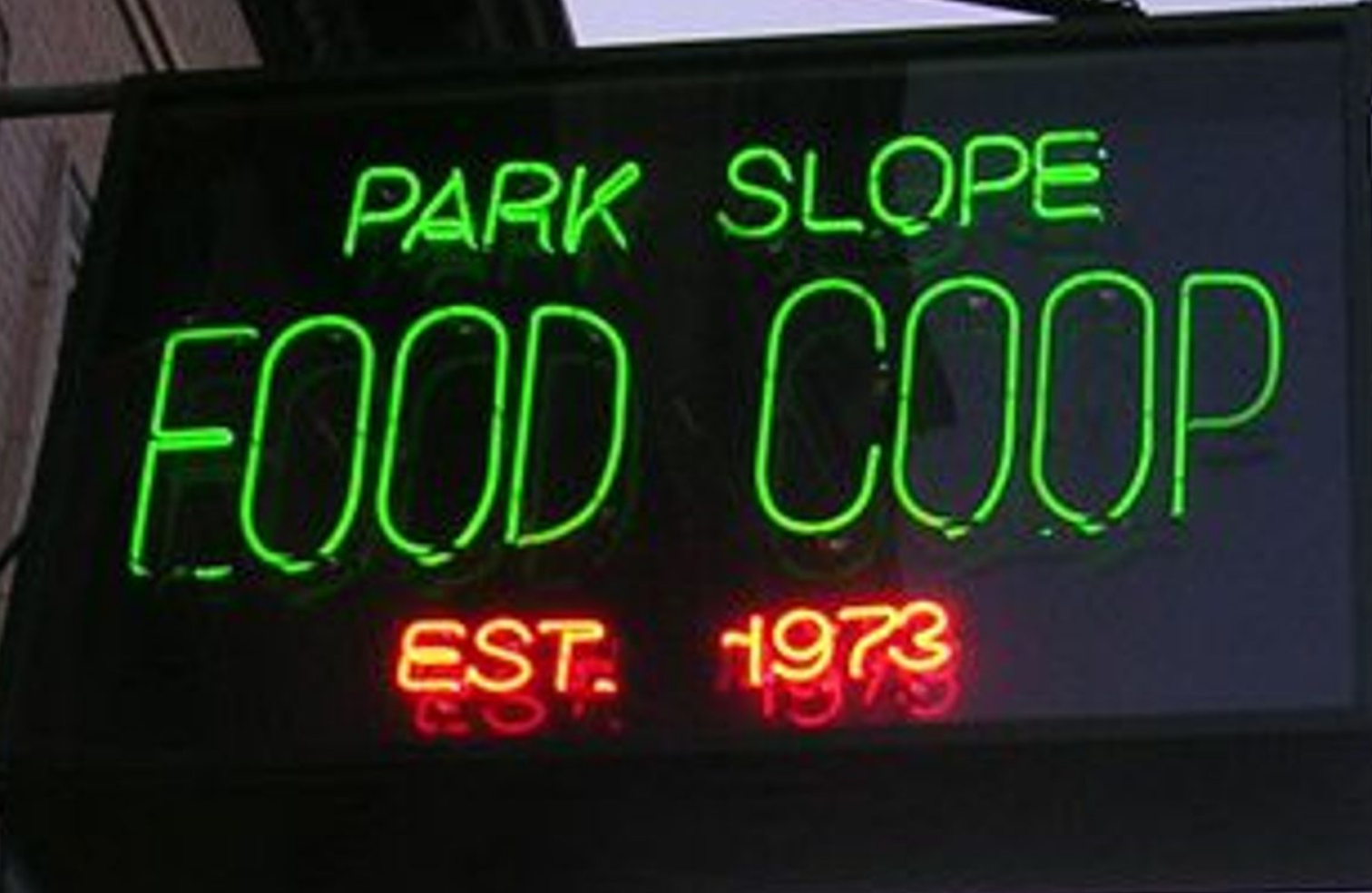 The Co-op's most salient achievement may be its sheer scale. It has more than 17,000 members and annual sales revenues of $58.3 million. Yet it is still run as a participatory, democratically managed operation whose members actively care about eco-friendly agriculture and socially minded practices.
Unlike many co-ops that regard themselves as quasi-corporations competing in the market, perhaps with a nod to social concern, the Park Slope Food Co-op remains unabashedly committed to functioning as a commons. It is a self-help collective, as one of its leaders put it, not a do-gooder project.
In her early encounters with the Co-op, journalist Alexandra Schwartz found it "to be claustrophobically crowded, illogically organized, and almost absurdly inconvenient. In other words, it was love at first sight. Suddenly, on my editorial assistant's salary, I was eating like an editor-in-chief." The Co-op is not a sleek, modernist Whole Foods store with precious upscale touches. It's a place where you can get fantastically fresh local produce, inexpensive cheese, and high-quality expeller-pressed cooking oils. Prices are generally 15% to 50% less than those of a conventional grocery store.