Two years ago, we heard a great deal of hoopla on the 800th anniversary of the Magna Carta, celebrating it as the landmark advance for the rule of law and limits on the power of the sovereign. Far less attention was given to a companion document, the Charter of the Forest, which guaranteed the customary rights of commoners to access the forests that were so vital to their livelihoods.  
These rights were secured after a long civil war against the King, who had relentlessly expanded his claims of exclusive control of the forest, punishing violators with fines, imprisonment and sometimes death. So it is fitting that we pause a moment and recall that 800 years ago, on November 6, 1217, King Henry III granted the Charter of the Forest, formally recognizing in writing the customary rights of commoners to have access to the things essential to their everyday lives.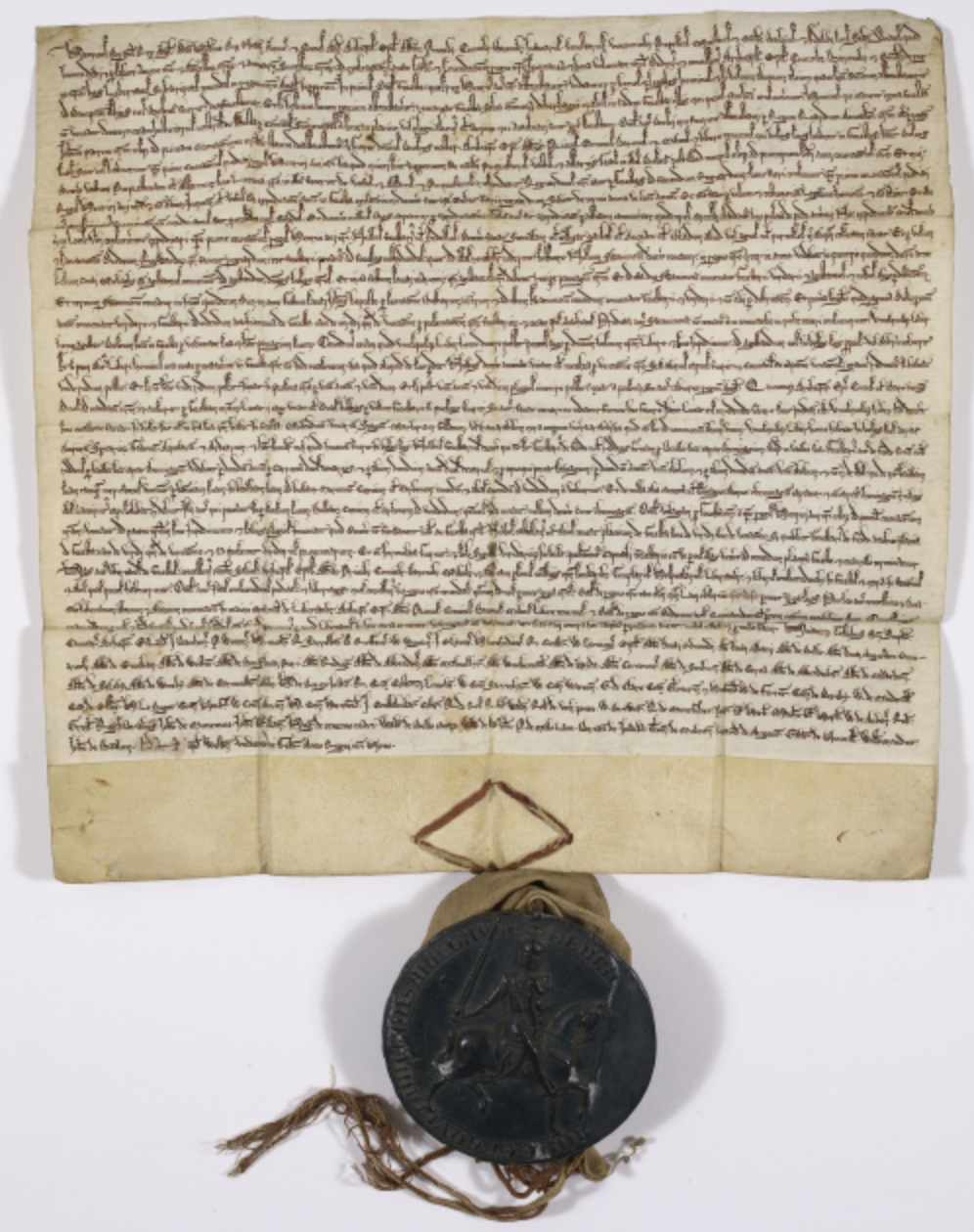 Commoners depended on the forest for nearly everything. It provided  wood for their fires and houses, pastures for sheep and cattle, and  wild game for food. The forest had mushrooms, hazelnuts, berries, dandelion leaves, and countless herbs.  The forests were a source of acorns and beech mast for pigs; brush with which to make brooms; and medicinal plants for all sorts of illnesses and diseases.
"More than any other kind of landscape," wrote English naturalist Richard Mabey, "[the English forests of the 13th Century] are communal places, with generations of shared natural and human history inscribed in their structures."
How is it that the Charter of the Forest has been nearly forgotten? Historian Peter Linebaugh explains in his wonderful book The Magna Carta Manifesto that the two charters of liberty were often publicly linked.  Indeed, the very term Magna Carta was used to distinguish the Great Charter of 1215 with the "lesser" one issued two years later, the Charter of the Forest. 
It wasn't until 1297 that King Edward I directed that the two be treated as the single law of the land. In 1369, King Edward III issued a law that incorporated the two into a single statute, with the Charter of the Forest becoming chapter 7 of the Magna Carta. Over the centuries, the Charter of the Forest, seen as a minor subset of the Great Charter, receded from public memory.