I'm pleased to announce the launch of a new podcast series, Frontiers of Commoning, which is a project of the Reinventing the Commons Program at the Schumacher Center for a New Economics. Every month I plan to host a lively conversation with creative pioneers who are demonstrating new ways of commoning.
In my travels over the years, I've encountered dozens of fascinating people who are developing commons in unlikely and challenging contexts. There are commoners who are making theater into commons and creating regional currencies to retain locally generated value. There are folks who are trying to create new types of commons for bodies of water like the Great Lakes in North America, and people stewarding forest commons and creating platform cooperatives to challenge Silicon Valley.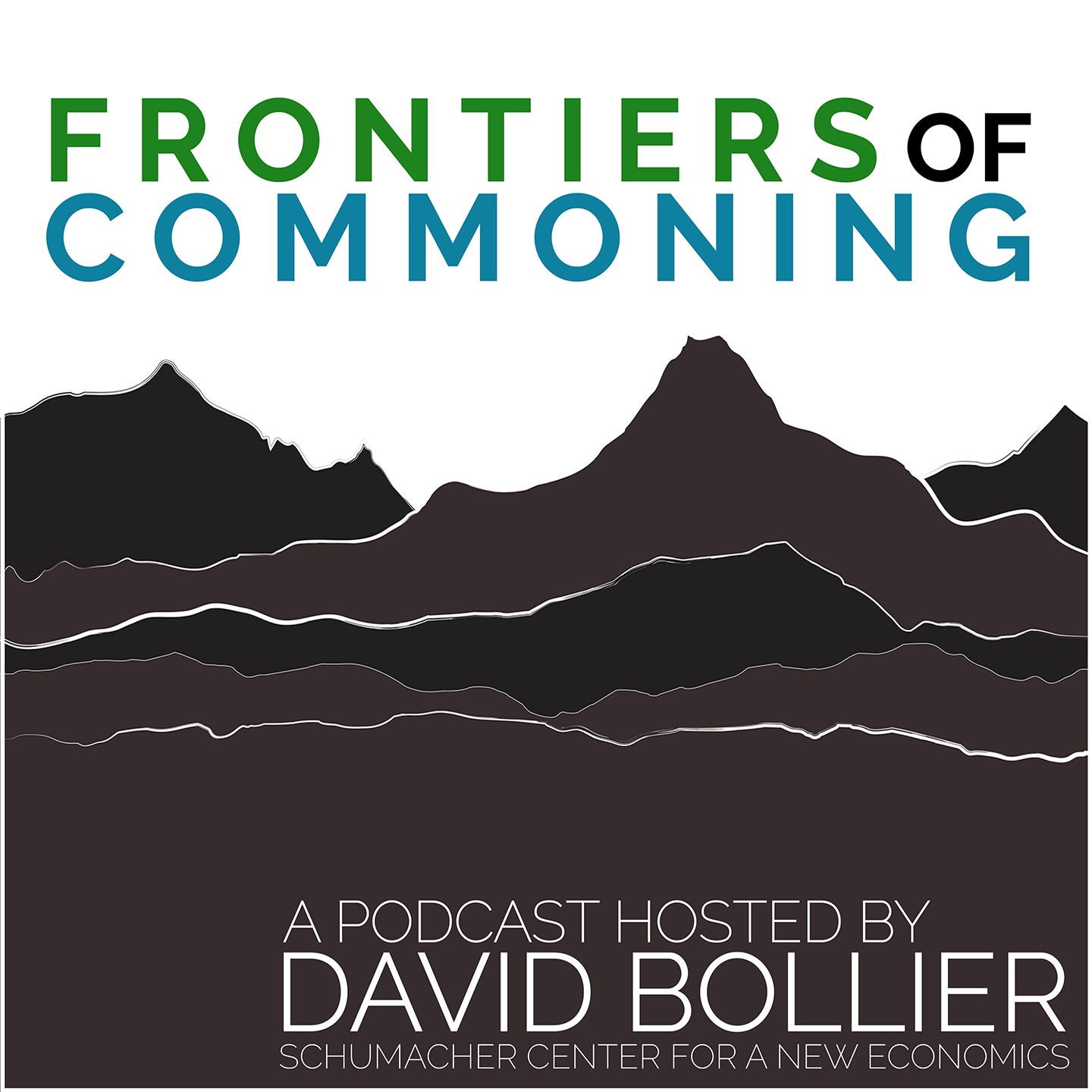 The podcast format appealed to me because it enables a lively back-and-forth conversation in their own voice. I plan to ask people: So how does your commons work and what special problems have you had to overcome? I'd like to get a sense of the personality of the commoners interviewed and the emotional complexities of their work.
In episodes of thirty to sixty minutes, Frontiers of Commoning will get up close and personal with the emerging practices of lots of path-breaking commoners. The first episode features the two artistic directors of Double Edge Theatre in Ashfield, Massachusetts -- Carlos Uriona and Matthew Glassman. They explain how commoning informs the performances and stewardship of their artist-owned ensemble theater company. Every summer, the original productions and creative outdoor staging of Double Edge Theatre performances attract sell-out crowds to its farm in the green hills of western Massachusetts.
The organization is also a leading force in a national network of theater companies, performers, and arts and culture projects that is exploring how commoning lies at the heart of artistic work and social engagement. And this only begins to scratch the surface. Here is a link to the first podcast episode.
I'm planning to post a new episode at the beginning of every month. I consider Episode #1 as the April podcast even though it was released in March, because the pandemic and my recovery from some surgery delayed the posting of the second episode.
Episode #2, to be posted on May 1, will feature an interview with Rachel Moriarty of the Schumacher Center for a New Economics. Rachel, a colleague of mine who oversees management of the BerkShares regional currency, will talk about its history and role in building a stronger economy in the Berkshires region of western Massachusetts. BerkShares are one of the most successful regional currencies in the world today. Future episodes will feature Paul Baines, the director of the Great Lakes Commons and that project's innovative efforts to save those great bodies of water. I'll also speak with Marco Garcia, the director of Medialab-Prado, whose influential initiatives in Madrid, Spain, are demonstrating new forms of civic action. Medialab-Prado has created new technology platforms for civic deliberation, hosted fascinating conferences, and invited artists and cultural workers to help invent new social practices.
Also lined up: Ted Rau and Jerry Koch-Gonzalez, the co-directors of Sociocracy for All, will talk about how Sociocracy helps groups draw upon the collective wisdom of its members to make better, fairer, wiser decisions. We'll also hear from Dave Jacke, a leading figure in the permaculture world who will talk about how ecosystem behaviors can help guide our own models of cooperation.
I'm hoping that we can open up many other new conversations with some of the most thoughtful people on the frontiers of commoning.