Was Muhammad Ali a commoner?  He may not have used that term, but in a spontaneous moment at Harvard University in 1975, Ali certainly revealed his personal inclinations. 
Thirty-three-years old at the time, Ali was widely admired for mixing his flamboyant style with deeper truths, all of it leavened with witty wordplay and a generosity of spirit. He preened as "The Greatest," but showed great humility as a humanitarian and civil rights activist.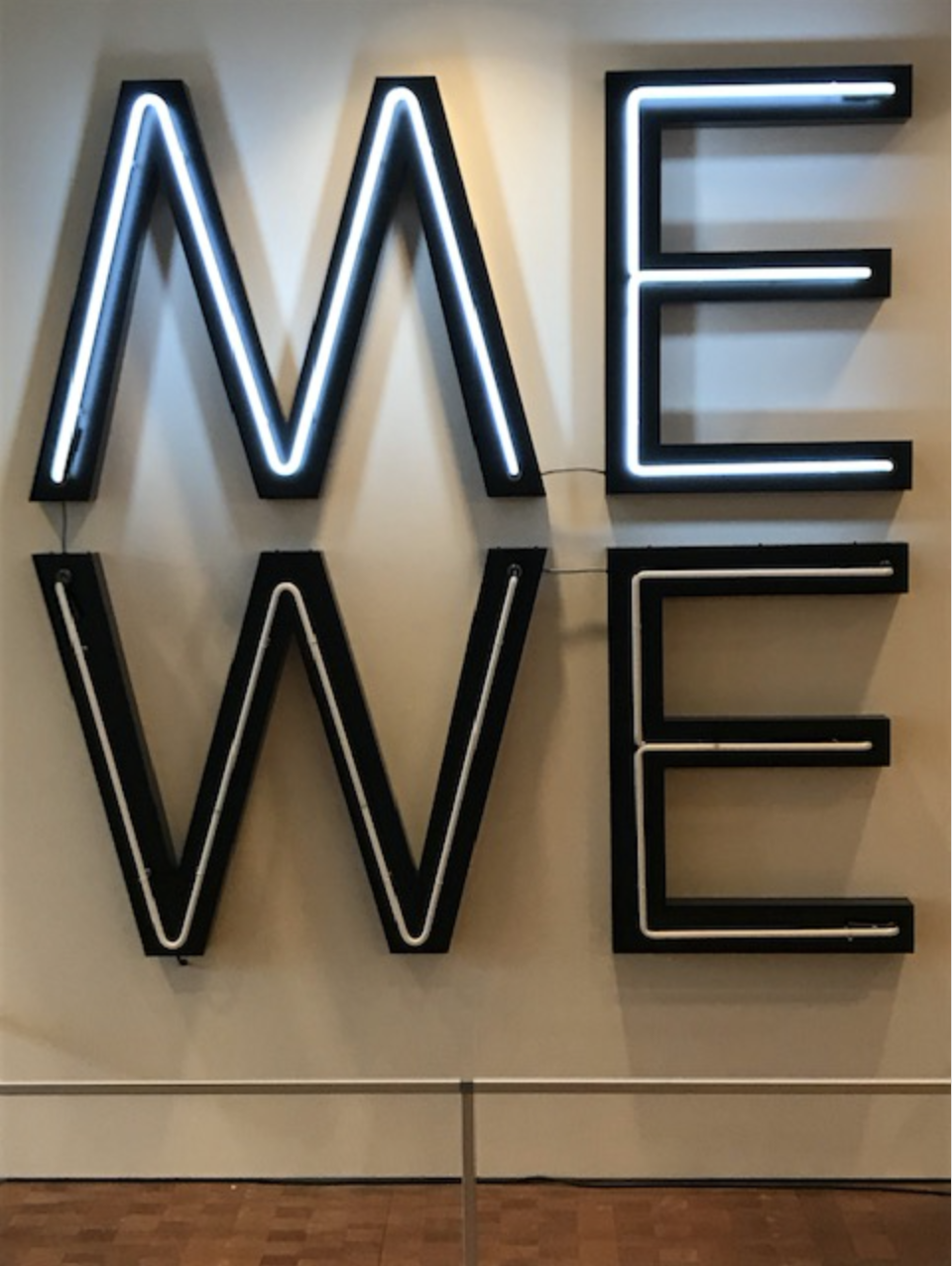 After delivering a commencement address to 2,000 Harvard students, someone shouted out, "Give us a poem!" A hush descended and Ali thought for a moment. 
Out tumbled what has been called the shortest poem in the English language – "Me. We."
That arguably encapsulates Ali's philosophy of life – his struggle to align two poles of one's life, individual and collective experience. Ali celebrated the joy of being totally himself, but he invariably saluted the larger reality of "the We" that enframes anyone's life.
One can make too much of an impulsive utterance, but Ali's poem does point to a complicated existential reality that American culture tends to ignore.
Ali's poem came to my attention last weekend when I visited the Smith College Art Museum. In the lobby, a 2007 installation piece by the artist Glenn Ligon, "Give Us a Poem," greets everyone.  Made of PVC and neon, the word "Me" lights up and goes dark just as the word "We" lights up. The piece was originally created for The Studio Museum in Harlem.