Whenever my late colleague Silke Helfrich and I were poised to discuss a vexing, complicated question about the commons, she would change her tone, pause, and abruptly demand: "Go!" 
That was my cue to launch into an exposition of the perplexing issue we needed to tackle. It might be the role of language in making and understanding commons…. or the problematic relationship between state power and commons…. or the shift of ontological perspective that commoning entails.
Go! And so began our reflections and debates and attempts to make sense of Big Topics. 
I always felt as if Silke and I were a pair of skiers poised at the starting gate at the top of a dangerous, icy mountain. "Go!" would signal the beginning of our headlong plunge down into steep and unpredictable terrain. Could we slalom through it all at breakneck speeds without falling over, and emerge victorious?
We usually did. It was absolutely frightening -- and exhilarating.
One day, out of the blue two years ago on this date, November 10, 2021, I received a terse and alarming email from Jacques Paysan, Silke's partner. He wanted me to immediately know that Silke had had a "fatal hiking accident." Details to follow, he promised.
Wha…?!  Stunned and desperate for more information, I tried to comprehend the shocking implications of those three words. My long-time friend and collaborator – the brilliant German activist-scholar who had helped me make sense of the commons as a modern social form – was…gone?
At that point, we had worked together for fifteen years in a transatlantic partnership of Zoom calls and occasional in-person meeting, studying the commons. We had gotten so entangled in each other's jointly developed knowledge of the commons that we had evolved a kind of parallax consciousness on the topic.
For those readers who didn't know about Silke, here is the remembrance that I wrote shortly after her passing. (She had accidentally fallen during a morning walk in the Lichtenstein Alps while attending a conference.)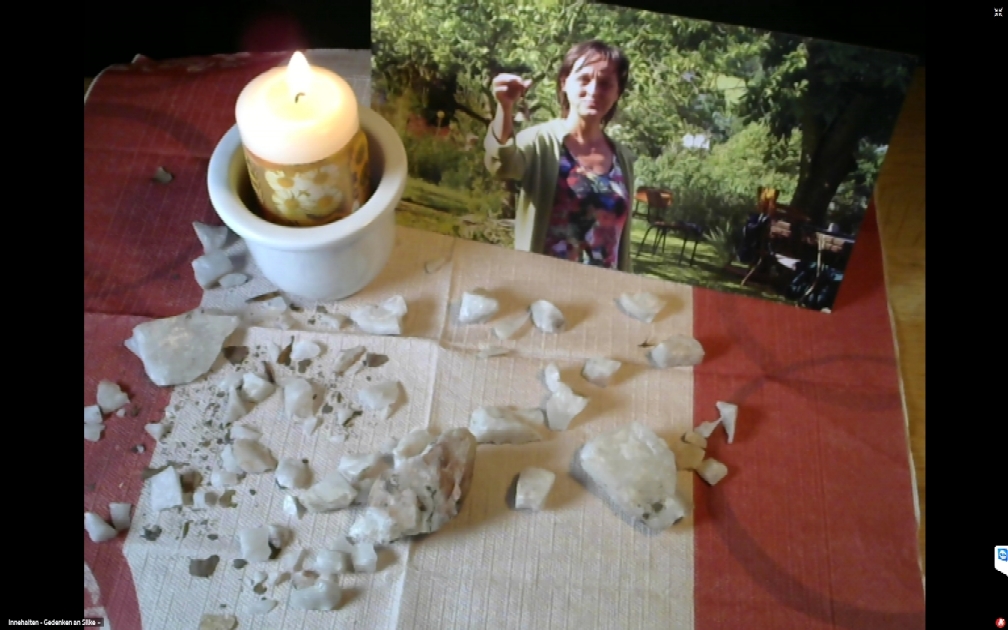 Silke would have been so thrilled to see what has happened in the Commonsverse since the publication of our 2019 book, Free, Fair and Alive, and since the nominal end of the pandemic. She would have been impatient to make better sense of the unfolding drama and needs of this moment. What sorts of new conversations, research projects, partnerships, and interventions must be launched?
These days I still throw myself down icy mountains. I still hope to reach the bottom safely, and with new knowledge of the mountain and new insights about myself. But I confess that it's a very different experience these days without Silke's exuberant, joyful yelp encouraging me to plunge ahead: "Go!"