Modern capitalism has the conceit that only individual property owners create wealth and they therefore deserve all the rewards.It cannot comprehend the idea that commoners and commons create value. Fortunately, a brilliant young cartoonist from Canberra, Australia, Stuart McMillen, clearly explains the collective origins of wealth through a wonderful extended comic strip. It is a parable involving collective moral claims on a World Series baseball that, by extension, exposes the self-delusions of people who believe they are "self-made." 
I just learned that the comic is based on a blog post that I produced with my friend, the late Jonathan Rowe, in 2010 -- "The Missing Sector: Enlarging Our Sense of 'the Economy'" – in which we reflected on a controversy that arose after the 2004 World Series. After making the final 'out' in the last game of the series, a player for the Boston Red Sox quietly kept the baseball, knowing that he could sell it for millions of dollars and profit personally. The team's victory was historic and sweet because it was the Red Sox's first World Series victory in 85 years. But that sense of elation curdled when it was learned that first baseman Doug Mientkiewicz had pocketed the game-winning ball and refused to surrender it.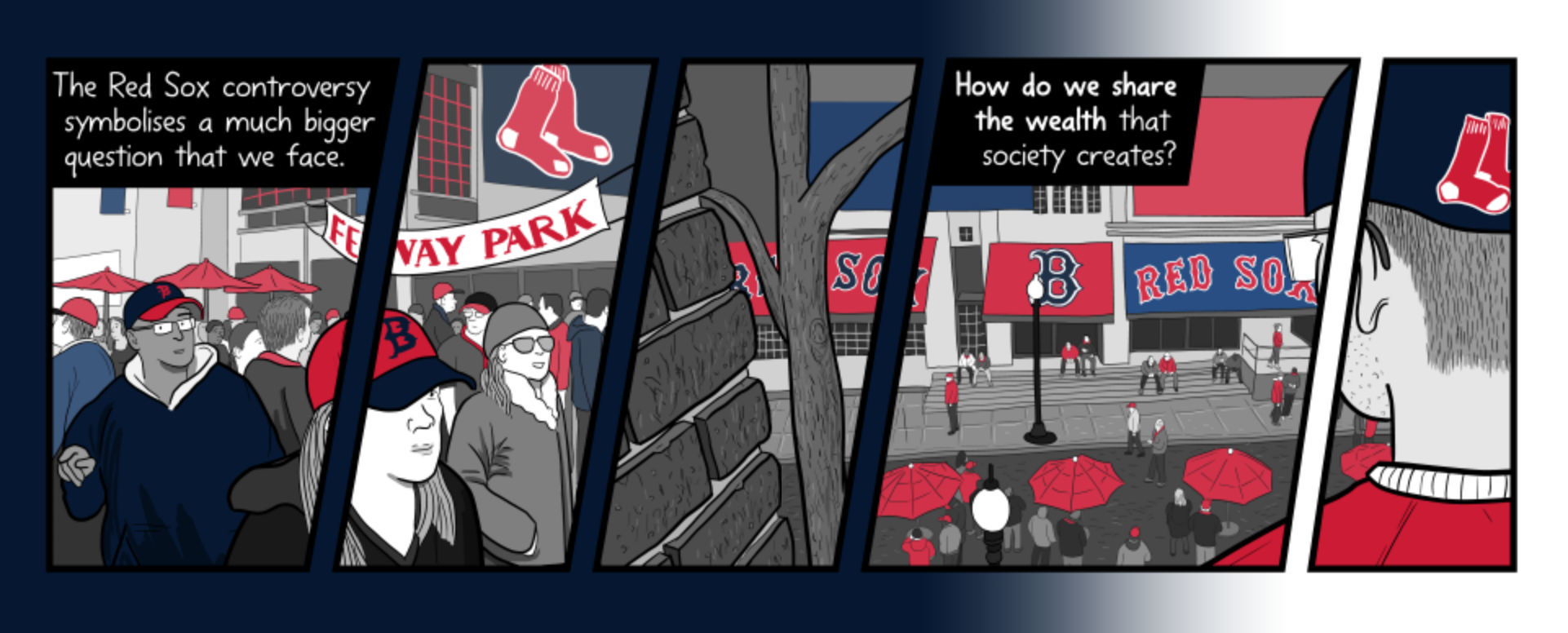 This story prompted Jon and I to reflect on the basic question, Who creates wealth? Who exactly created the monetary value of that ordinary ball, and why should the person who just happened to be holding it at the end of the game be entitled to all its value?