Here's a fascinating sign that commoning is growing as a social and political form: new histories are being written to trace its recent evolution!  The latest example is a new book released by The Institute for Political Ecology in Zagreb, Croatia, has recently published Commons in South East Europe: Case of Croatia, Bosnia & Herzegovina and Macedonia. (PDF file)
The book, published in cooperation with the Heinrich Böll Foundation and its office in Sarajevo, is a rigorous yet accessible 170-page introduction to the commons, with an accent on developments in the region of South East Europe (SEE). Its main editor and author is Tomislav Tomašević, with  additional editing by Vedran Horvat and Jelena Milos, augmented by contributions from a number of individual authors and a larger team.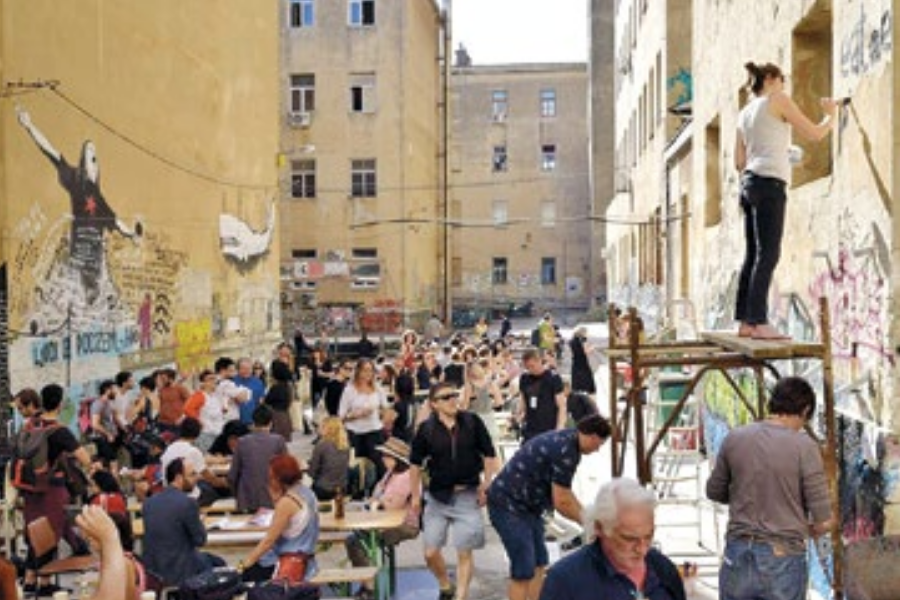 The Institute's primary goal in preparing the book is to "put this part of Europe….on the landscape of international academic and political debate on the commons." By synthesizing knowledge about the commons in the region, the book aims to "provide an interpretive and theoretical framework" for understanding "numerous political actions and mobilizations that have emerged across the region of South East Europe, mainly with the ambition of creating the commons or defending and resisting further enclosure of the commons. Since practice has preceded in-depth theoretical understanding in many cases, we felt a responsibility to start bridging this gap." 
I highly recommend the book. It's a tight, well-written, and carefully documented overview of a region whose commons have not received enough attention. 
The book starts with a "compact history of the commons" featuring the classical theory of the commons and newer "critical theory." From these chapters, the book introduces the history of the commons in the region, cases of commons governance there, and significant political struggles against enclosure.