Dorn Cox is a family farmer who has long been in the vanguard of improving regenerative agriculture with open source technologies. He sees participatory science and knowledge commons as powerful tools for improving agriculture in countless ways:  crop yields, soil health, water usage, ecosystem resilience. All are especially needed in the face of climate change.
I wanted to learn more, so in my latest episode of Frontiers of Commoning (Episode #36), I spoke with Cox about these topics, which are extensively examined in his new book The Great Regeneration:  Ecological Agriculture, Open-Source Technology, and a Radical Vision of Hope.  The book explores how open source hardware, software, data analytics, and knowledge-sharing commons are opening up new vistas of possibility for local, regenerative farming.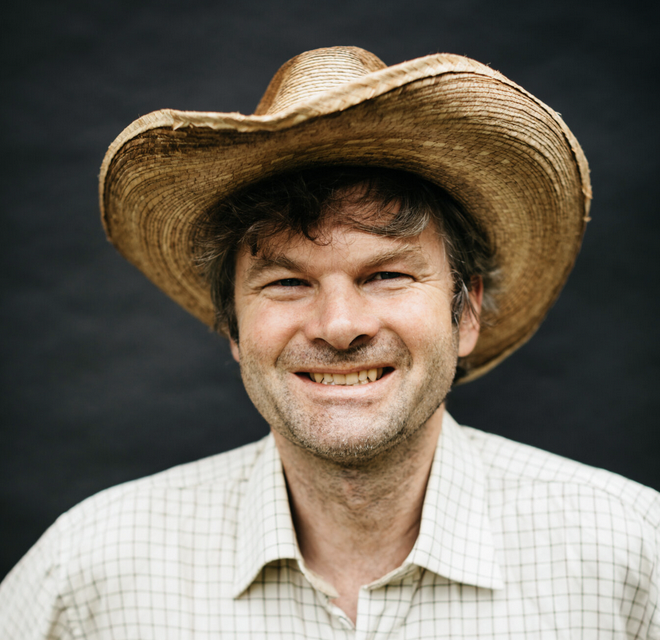 With a deep background in earth system sciences and a PhD in natural resources, Cox is a man of the soil – and the computer.  He farms with his family on 250 acres in Lee, New Hampshire, and also serves as research director for the Wolfe's Neck Center for Agriculture and the Environment in Freeport, Maine. But Cox is also deeply immersed in open source communities dedicated to developing technologies to strengthen small farms and local agriculture.
He is a founder of the farmOS software platform, a web-based app for farm management, planning and record-keeping.  He also helped organize Farm Hack, an open source hardware project that designs and builds agricultural equipment. More recently, Cox has helped develop the Open Technology Ecosystem for Agricultural Management – called OpenTEAM – which is a farmer-driven collaborative community dedicated to improving soil health and addressing climate change.