It turns out that the fashion world has quite a large cohort of designers, fashion houses, scholars, and activists who want to revamp the global fashion marketplace. To my surprise, there is quite a movement underway to invent new ways to design, produce and distribute clothing. Disgusted by a global system that depends on underpaid, abused labor, prodigious amounts of waste, and odious marketing strategies, many fashion activists are eager to develop practical alternatives.
Recently I was invited to speak at a major fashion colloquium dedicated to this topic. The event, which drew about 500 people to Arnhem, Netherlands, was sponsored by the ArtEZ University of the Arts and an annual exhibition called State of Fashion. The conference described its mission this way: "Fashion is in dire need of more value-based critical thinking as well as design-driven research to thoroughly explore, disrupt, redefine and transform the system." It aimed to "collectively investigate how to move towards a fashion reality that addresses ethics, inclusivity and responsible consumerism in a more engaged way."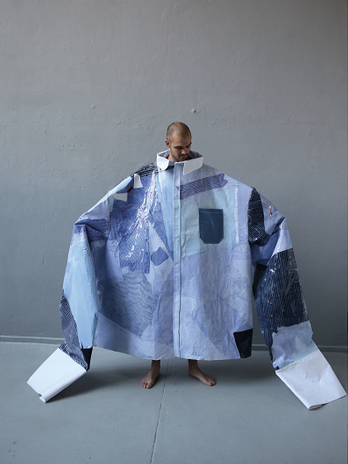 [I remain a bit confused about the conference title, "Searching for the New Luxury," because the event had few aspirations to make social minded innovations scarce and exclusive. I suppose the idea of "luxury" is too baked-in to the aspirational DNA of fashionistas to surrender easily.] 
I was impressed by the range and caliber of approaches to revamping the fashion industry. One of the most formidable efforts is being waged by a group called Fashion Revolution, a global advocacy group that was started after the Rana Plaza garment factory in Bangladesh collapsed, killing more than 1,200 people. Fashion Revolution has tried to make the fashion supply chain more transparent in order to prevent future abuses, as in this film "The True Cost," about the actual (high) costs of garments. 
Fashion Revolution has also criticized the whole "fast fashion" segment of the industry, which has contributed to the doubling of garment production worldwide between 2000 and 2014. Fast fashion has produced prodigious amounts of waste. Some 40% of purchased clothes are rarely or never worn – the average garment is worn only 3.3 times over its lifetime – and about one-third of retail clothing is never sold, and is therefore burned or destroyed. The industry produces some 400 billion square meters of fabric waste each year.