Where did things go wrong on the way to modern life, and what should we do instead? This question always seems to lurk in the background of our fascination with many indigenous cultures. The modern world of global commerce, technologies and countless things has not delivered on the leisure and personal satisfaction once promised.  Which may be why we moderns continue to look with fascination at those cultures that have persisted over millennia, who thrive on a different sense of time, connection with the Earth, and social relatedness.
Such curiosity led me to a wonderful new book by anthropologist James Suzman, Affluence without Abundance: The Disappearing World of the Bushmen. The title speaks to a timely concern:  Can the history of Bushmen culture offer insights into how we of the Anthropocene might build a more sustainable, satisfying life in harmony with nature?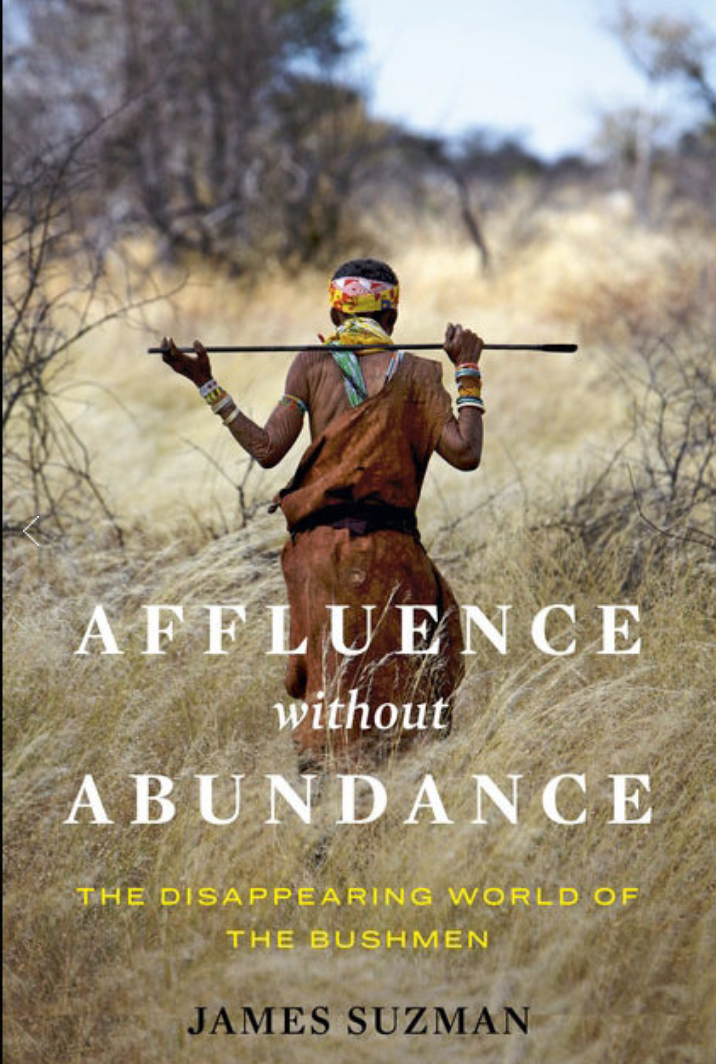 Writing with the emotional insight and subtlety of a novelist, Suzman indirectly explores this theme by telling the history and contemporary lives of the San – the Bushmen – of the Kalahari Desert in Africa. The history is not told as a didactic lesson, but merely as a fascinating account of how humans have organized their lives in different, more stable, and arguably happier, ways. The book is serious anthropology blended with memoir, political history, and storytelling.
After spending 25 years studying every major Bushman group, Suzman has plenty of firsthand experiences and friendships among the San to draw upon. In the process, he also makes many astute observations about anthropology's fraught relationship to the San.  Anthropologists have often imported their colonial prejudices and modern alienation in writing about the San, sometimes projecting romanticized visions of "primitive affluence."