The latest episode of the Frontiers of Commoning podcast is now live! This time, I interview Paul Baines, Outreach and Education Coordinator of the Great Lakes Commons, a project that fosters new attitudes and practices toward those massive bodies of endangered water.
The primary strategy of the Great Lakes Commons is not to pursue the usual approaches through the complicated multi-jurisdictional US/Canadian policymaking regime. While a necessary venue for advocacy, these legal and regulatory channels are often a fast track to stalemate. The goal of the Great Lakes Commons is more long-term and structural -- to change culture. It wants to change how people see and relate to the lakes and to each other, which in turn can affect larger motivations for change.
The group's stated mission is to:
Awaken & restore our relationship to these incredible waters.

Activate a spirit of responsibility and belonging in the bioregion.

Establish stewardship and governance that enables communities to protect these waters forever.
As Baines told me, "I've always felt, since my early twenties, that the environmental crisis is not a problem with the environment, but with our culture."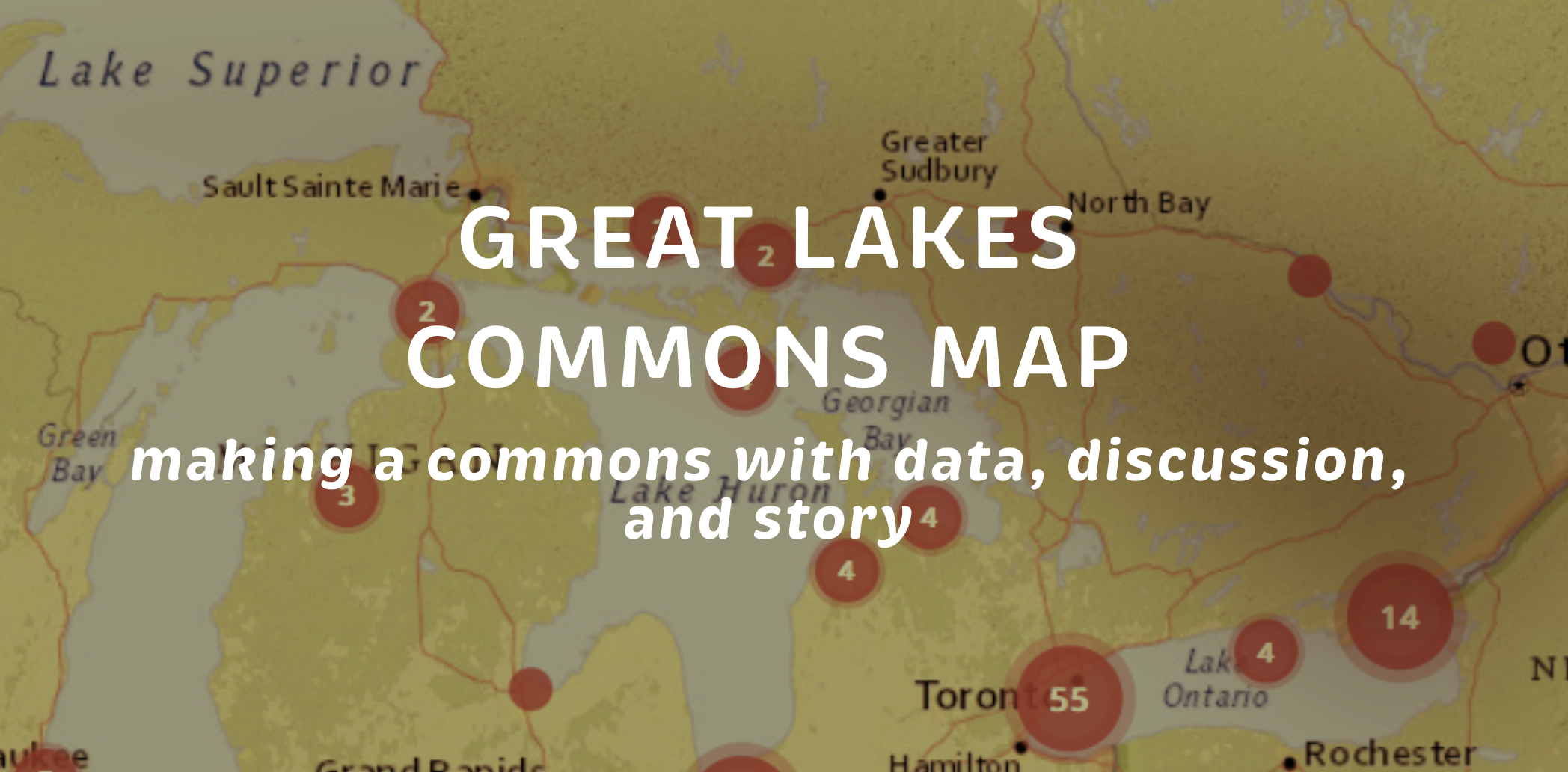 So Baines and his colleagues have engaged people who live around the Great Lakes with projects that make them relate to these bodies of water in new ways. Through crowdsourced maps, for example, the Great Lakes Commons has invited people to share memorable personal stories about experiences with the lakes. Their stories are then "pinned" on a digital map indicating where they live, so anyone can browse the map and hear a variety of such stories.