As interest grows in making cities more affordable, convivial places for ordinary people, the arrival of The Urban Commons Cookbook is timely. The new book offers "Strategies and Insights for Creating and Maintaining Urban Commons," as the subtitle puts it, and helps make the whole idea of urban commons more accessible. It may even convert readers into commoners! Besides providing a quick introduction to commons as a concept, the book offers eight case studies from around the world and practical advice on how to common.
The Urban Commons Cookbook seeks to answer such questions as: "Which ingredients of a cooperative community project most help it succeed? What are urban commons and how do they fit into current activist and civil society debates? And what tools and methods do commoners need to strengthen their work?"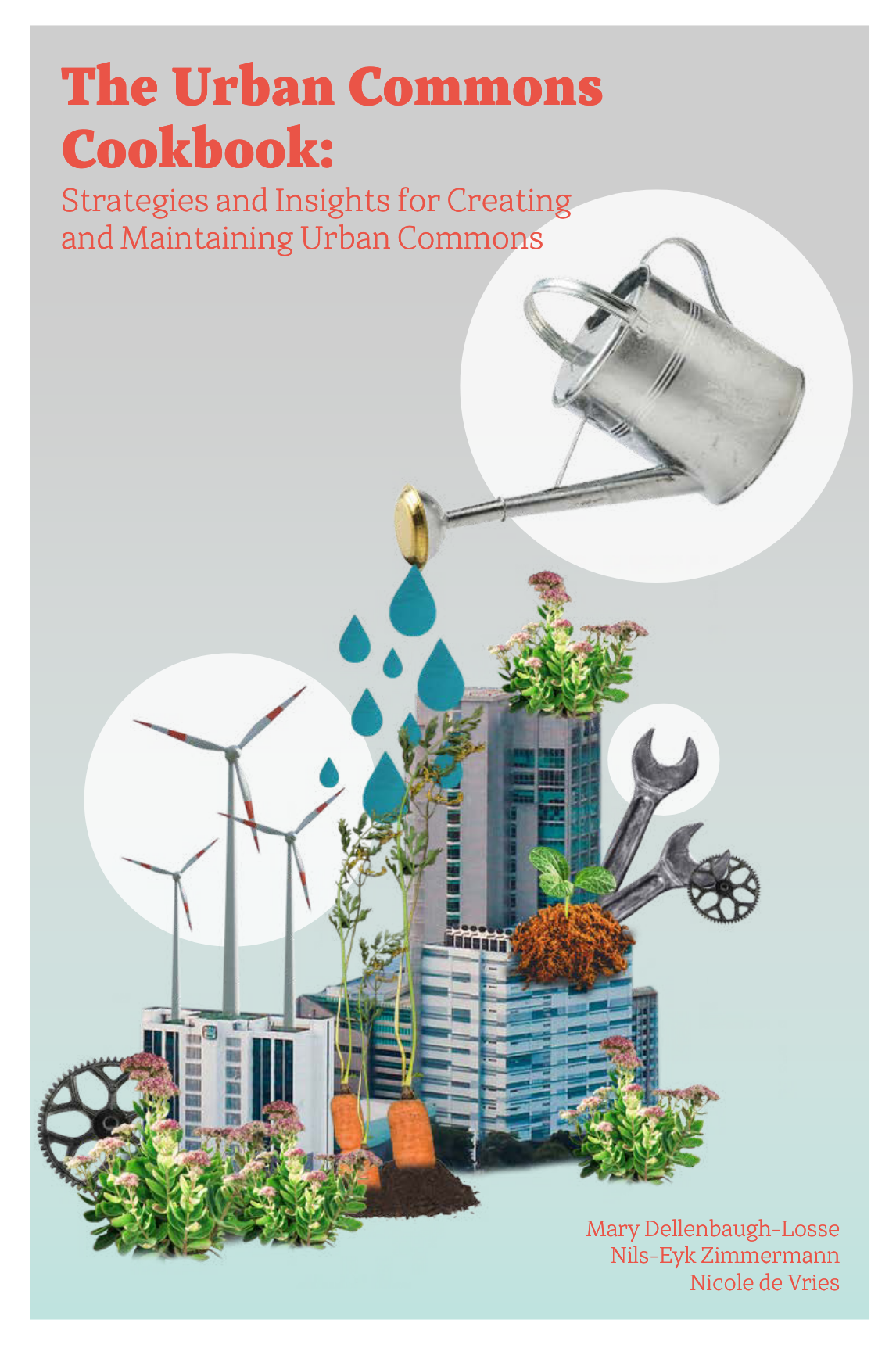 In classic commons fashion, the book was made possible by a crowdfunding campaign on Kickstarter. A big salute to urban researcher Mary Dellenbaugh-Losse and her two collaborators Nls-Eyk Zimmermann and Nicole de Vries of Berlin, Germany, for instigating such a helpful practice-based handbook. Huzzah to Shareable magazine, too, for supporting the publication. (Visit Shareable's website for its considerable literature on urban commons.)
For now, printed versions of the book cannot be quickly obtained in the US and Canada, but Europeans and others can buy them via this link. However, since the book is published under a Creative Commons Attribution-Share Alike 4.0 International License, the authors have made free downloads of PDF versions of the book available from this link.
I appreciated the depth of perspective that The Urban Commons Cookbook provides while focusing on immediate challenges. For example, it explains how the general role of commons in medieval times is not so different from today's role. Under contemporary capitalism as in feudal societies, commons function as self-organized survival mechanisms. Some of the threats to survival come from economic systems (whether emerging or advanced capitalism) while other threats stem from warfare, pandemics or law.