In a world that is falling apart (no further elaboration needed), how shall we understand the dynamics of survival and collaboration?  How does life persist and flourish in a world that is hellbent on commodifying and privatizing every aspect of human relations and the natural world?
For anthropologist Anna Lowenhaupt Tsing, the answer is to study the strange life of the humble matsutake mushroom, which tends to grow in North America but is a prized delicacy in Japan.  The social and commercial systems by which the mushrooms are harvested, sorted, transported and sold – blending gift economies and global commodity-chains in the process – hold some penetrating insights into contemporary capitalism.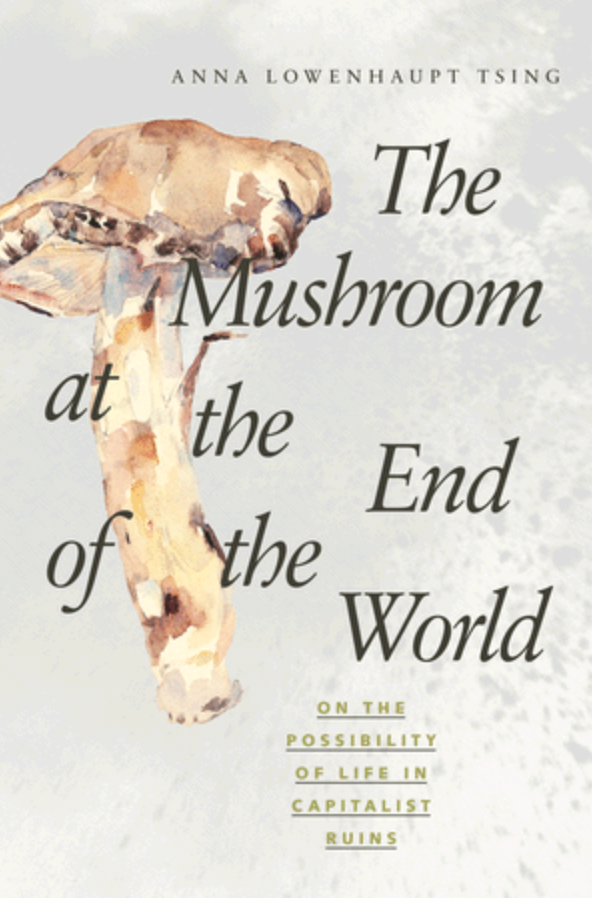 Tsing, a professor at the University of California, Santa Cruz, tells this story in The Mushroom at the End of the World: On the Possibility of Life in Capitalist Ruins (Princeton University Press, 2015).  The book bills itself as "an original examination into the relation between capitalist destruction and collaborative survival within multispecies landscapes, the prerequisite for continuing life on earth." It's a brilliant premise: explore the deep dynamics of capitalism by telling the unusual ecological life and commercial journey of a mundane fungus.
The book is a wickedly wonderful ethnography. The matsutake mushroom is not just a metaphor for showing how this mushroom species devises strategies of survival for itself (in this case, entering into a symbiosis with trees and other plants and microbes); the mushroom is a partner of sorts with humans who take, steal, gift and sell it in various contexts.
Why so much attention to matsutake, a wild mushroom that cannot be grown in captivity?  Because Tsing sees it as a proxy for the fate of human beings in today's near-ruined world. The hardy, resourceful mushroom tends to grow in disrupted ecosystems and ruined landscapes -- just as billions of people around the world must now scrape out an existence in the face of ubiquitous, often-predatory capitalist systems and blighted environments. As a subterranean fungus of northern landscapes, matsutake play a valuable role in helping trees grow in forbidding locations. You might say that mushrooms are experts in dealing with precarity.