For centuries, ordinary Brits have enjoyed a legal "right to ramble" throughout the countryside even when they might cross someone's private property. In England and Wales alone, there are an estimated 140,000 miles of footpaths and bridlepaths that are considered public rights of way. Now, as reported by the website Boing Boing, the full scope of this right -- and access to a vast network of paths -- is in question.
The legal right to ramble stems from the Charter of the Forest, the 1217 social compact grudgingly ratified by King John that formally recognized commoners' rights of access to the forest. The right was part of a larger constellation of rights won by commoners after their long struggle with the Crown over who shall have access to the forest – only the King and his lords and retainers, or ordinary people, too?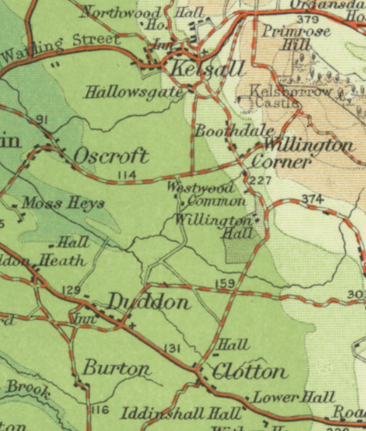 Because of the right to ramble, a sprawling network of paths evolved in Great Britain over the centuries, bringing together villages, roads, farms, and natural landmarks throughout the landscape. The pathways were once regarded as vital infrastructure for commerce, social tradition, and everyday convenience. Now the pathways are mostly seen as a beloved cultural heritage and recreational commons. Millions of people roam the pathways every year. 
Like so many social limitations on private private property, however, people forget about what belongs to them – while property owners are ever-alert to the prospect of expanding their rights. Many modern-day property owners in England and Wales despise the right to ramble because it limits, however marginally, their absolute, exclusive control of the land.