So what might the commons actually achieve for you if you live in a city?  How might you experience the joys of commoning? Check out Sharing Cities: Activating the Urban Commons, a fantastic new book that describes more than 100 case studies and model policies for urban commoning. Researched and published by Shareable, the book is an impressive survey of citizen-led innovations now underway in more than 80 cities in 35 countries.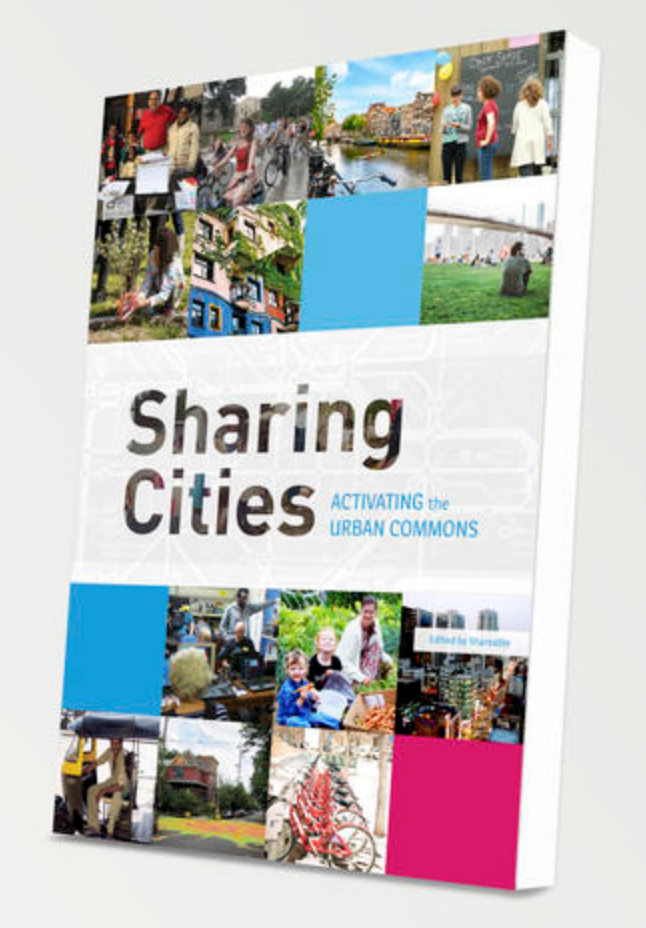 We all know about conventional approaches to "development" championed by investors and real estate developers, usually with the support of a city's political elites. Much less is known about the commons-based agenda for improving cities.  Sharing Cities is an inspirational reference guide for creating such an agenda. It details a great variety of policies and projects that are empowering ordinary citizens to improve their own neighborhoods, reduce household costs, and make their cities fairer, cleaner and more liveable. 
I was thrilled to learn about Kitchen Share, a kitchen tool-lending library for home cooks in Portland, Oregon; the consortium Local Energy Scotland that is orchestrating shared local ownership of renewal energy projects; and the "community science" project run by Riverkeeper that carefully collects data about the water quality of the Hudson River.